Investments Sites To Invest Like a Pro
5 min read
Investing in individual stocks is a dream for many investors, but they don't because it can be too risky for their level of investing experience. The best investments sites let the average investor buy individual stocks while minimizing risk.
The Best Investments Sites for Any Investor
While you can make a fortune trading options, shorting stocks, or investing in penny stocks, you should leave these investing strategies to the pros.
When you are just beginning to diversify your portfolio or want to own stocks that provide steady dividends, you only need to buy individual stocks that should outperform the market for the next three to five years.
The best thing you can do is visit a few of these sites and decides which ones offer the most valuable information to you. It's always good to get your information from at least two different sources so you can cross-check opinions to gain a complete understanding of the market and your potential investment.
To maintain a diversified portfolio, don't forget that you can also use these resource below to research ETF investments too.
1. Motley Fool Stock Advisor
When you're ready to buy individual stocks, you should consider Stock Advisor from The Motley Fool. Each month, brothers David and Tom Gardner release two new recommendations for stocks they believe will outperform the market long-term.
Since Stock Advisor launched in 2002, brothers David and Tom Gardner release two new picks each month.  David's picks alone have outperformed the S&P 500 by 513.8%! Tom's picks have outperformed the same benchmark by 88%. While your S&P 500 index funds held during the same time period would have grown 93% by tracking the market performance, picking the right individual stocks can help you actually beat the market.
I personally subscribe to three different investment newsletters, including Stock Advisor, to make informed investing decisions. While I've had a few losers along the way (like any investor), I've been pleased with Motley Fool's advice so far.
To help you understand David and Tom's investment philosophy clearly, here's how Motley Fool sums up the brothers' investment philosophy:
It's a generalization to be sure, but David swings for the fences. He's willing to take the occasional stumble, so long as his total portfolio is up. Tom, on the other hand, never wants to see one of his stocks down 20% or 30%. He prefers to score runs consistently through constant base hits; David's more about home runs. You may be somewhere in between. That's why it's important that you pick your investments on a stock-by-stock basis, just like we do.
Although you don't have to buy every recommendation, you need to buy several of them to be a successful investor. Stock Advisor only recommends you to sell a stock when it appears the company won't outperform the market for the next three to five years.
How to Be a Successful Investor with Stock Advisor
Besides two monthly picks with a detailed analysis, I probably enjoy the straightforward investing model Stock Advisor follows. Each recommendation explains the current company fundamentals, why the stock is a good pick for at least the next three years, and the potential investment risks that might cause you to sell the stock sooner than anticipated.
David and Tom's goal is for you to eventually own at least 15 stocks. To make your decision easy, they categorize their recommendations into the following categories:
Starter Stocks (10 proven winners that can benefit any portfolio)
Best Buys (The best recommendations selling at a relative to discount to future earning potential)
Stock Advisor recommends investing in at least three starter stock recommendations first. After that, you can expand to their best buy recommendations to invest in stocks that have more growth potential but might also have more volatility.
Besides these stock recommendations, you can also create a personal watchlist to track potential future investments, read investing articles, and interact with other Motley Fool members in the community forum to bounce investing ideas around.
An annual subscription to Stock Advisor costs $99 or you can pay $19 monthly. With either option, you get a 30-day free trial.
Personally, I never spend more than $199 per year for a single investment site. Following this rule, Stock Advisor is a bargain for the caliber of investment advice you receive as similar newsletters easily cost double the price.
2. Morningstar
One of the most widely respected investment rating sites is Morningstar. Even the free investing appsuse an ETF's Morningstar rating to help you easily reach prospective investments.
Like other investments sites, you can access a trove of free articles to help you understand the markets and investing ideas. You will need to purchase a premium subscription ($189 annually) to access the Morningstar rating and detailed analysis for investments.
Sign up for their 14 day free trial and get $30 off an annual membership with this link.
3. Investopedia
Many beginners and experienced investors like Investopedia because of their educational database, market news articles, and their investing simulator.
For free, you can make simulated investments with a $100,000 starting balance to test investing ideas! Before you invest your own money with some of the investment ideas, you can see how the play out with paper trades first.
Investopedia has also rolled out an online academy where you can take video courses to learn more about how to invest. All of the best investments sites include how-to articles, but maybe you enjoy a more interactive learning method.
4. Zacks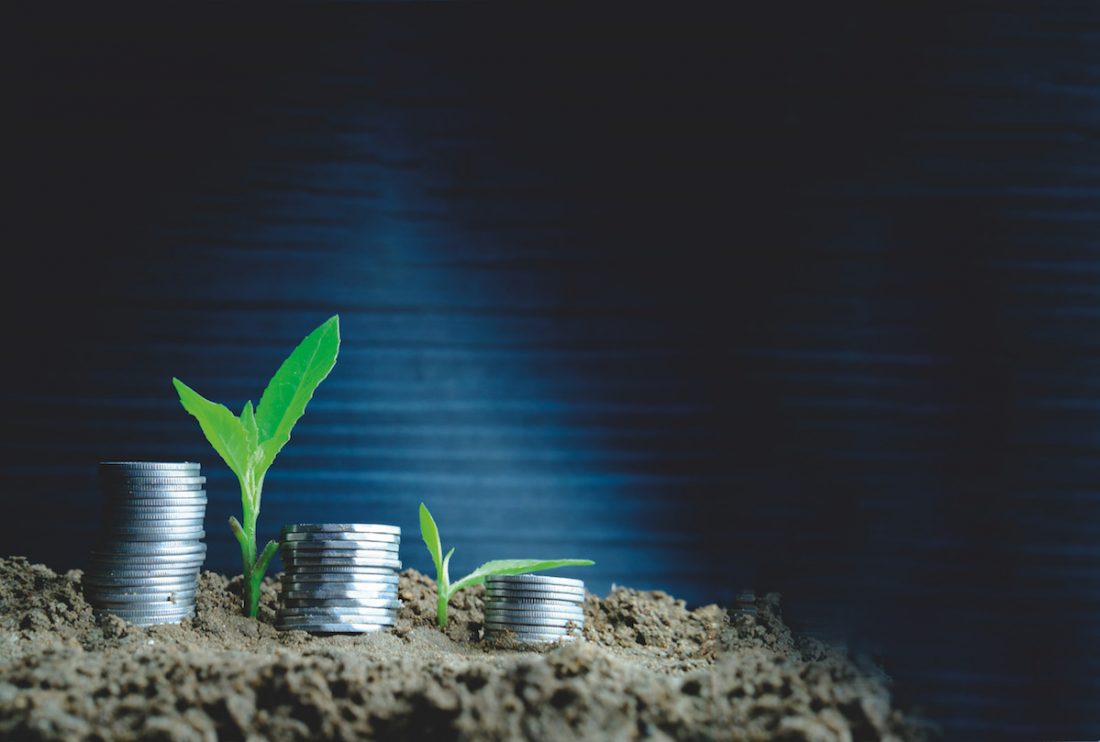 Zacks provides some free investing commentary but their premium service also provides a list of "Top Stocks to Buy" and report cards for over 5,000 individual companies. Each company is assigned a grade and the potential upside and risks for present and future perfomance. They also rate the best companies by industry if you want to gain exposure to the healthcare or technology sectors for instance.
While any investor can benefit from Zacks Premium Research, it's probably a better option if you are following a particular investment strategy and can use their stock screener so you can filter stock recommendations by some the following traits:
Growth
Value
Earning Surprises
Best Industries
At $249 a year (after the 30-day free trial), you do get valuable research but you also have to invest more money so your investment returns can "pay" the annual subscription fee. If you still need to buy your first stock or you already have access to similar analyst reports in your brokerage, Zacks might not be the best option at this time.
5. Seeking Alpha
Seeking Alpha is arguably one of the best free investments sites for free advice. I personally subscribe to the daily Wall Street Breakfast email that includes a quick summary of the market's top headlines. It let me quickly track any recent moves for the positions I hold or planning to acquire.
You can also read articles to get investing ideas and read market commentary from Seeking Alpha contributors. Personally, I use these article during the research phase so I better understand an investment recommendation.